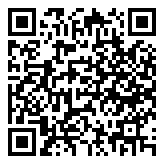 Date
17 Sep 2015
- 01 Nov 2015
Cost
€ 5,00
Curatori
Maria Yvonne Pugliese,
Peng Feng
FLOW Italian and Chinese contemporary art in dialog – 2015
FLOW Italian and Chinese contemporary art in dialog, 2015
In what Bauman called a "liquid" society, the subject endlessly swings between self-consciousness and a feeling of intimate loss. In such a context, art becomes an active instrument of enquiry and can even represent an anchor: a solid point of observation to better read the confusing reality that surrounds us. That's why the aim of FLOW is far more than allowing the public to experience different artistic languages. Rather, the main goal is to give viewers the key to understand the philosophical issues lying beyond them, to make them confident and stimulate their own opinion. Each artist will also present a summary of their thought in a short video, while a more general debate will be filmed during the FlowTalk. The exhibition dialogues with the public, introducing them to a debate which calls for their own personal touch. 
Invited artists: Aisa Jiang Tuerxun, Stefano Arienti, Bianco-Valente, Stefano Cagol, Piero Gilardi, Hu Guoqing, Huang Yan, Massimo Kaufmann, Li Hongbo, Marcantonio Lunardi, Iler Melioli, Mu Boyan, Laurina Paperina, Peng Si, Elena Pugliese, Tamara Repetto, Serse Roma, Wang Rui, Alberto Scodro, Cristina Treppo, Patrick Tuttofuoco, Dany Vescovi, Zhang Fangbai, Zhao Xu.