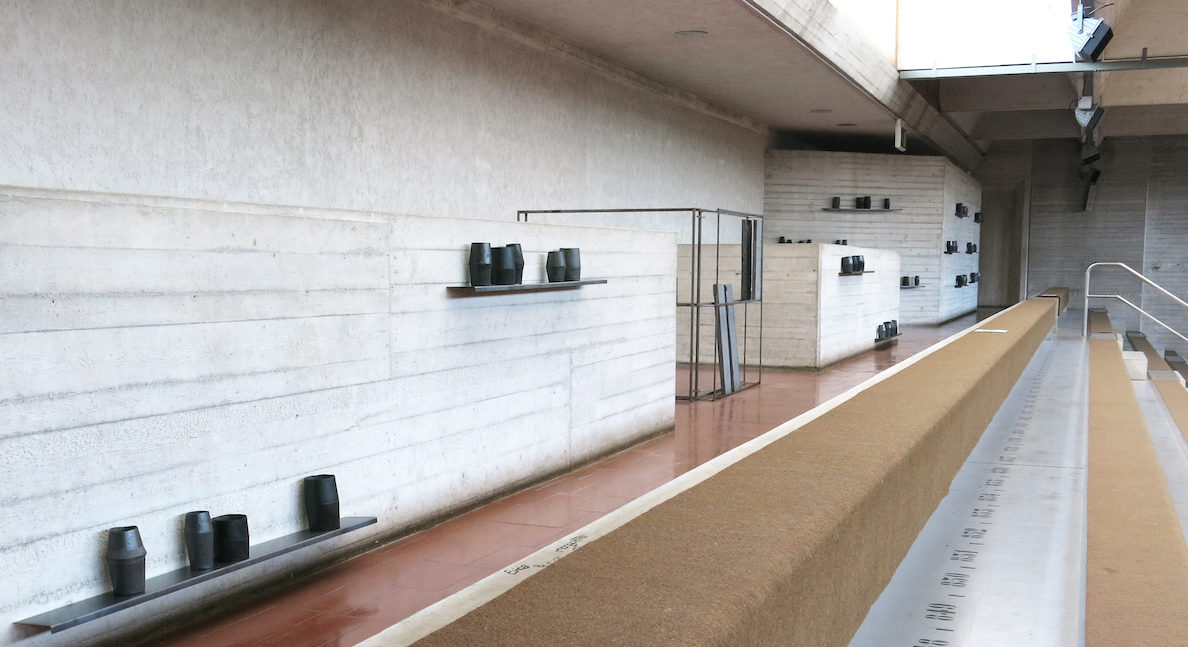 Date
11 Jul 2019
- 21 Jul 2019
Time
11:00
Cost
Gratuito
Curatori
Maria Yvonne Pugliese,
Riccardo Caldura
CONCRETE – Cristina Treppo
CONCRETE is Project Room third appointment, a special exhibition which seeks to create new relation between art, space and viewer. A different way to curate an exhibition, with works of art  developed by the artists according to the atmosphere and the character of the spaces.
Cristina Treppo has constructed her site-specific work for Palasport Arsenale, a rare example of brutalist architecture, in the heart of Venice, a few steps from Venice Biennale.
CONCRETE is a very special installation that leaves immense empty space and works on an existing concrete wall using light concrete shapes which recall the idea of vases, organs, symbolic human parts. There is an interesting rhythm between full and empty and a pervasive reaction with the architecture, absolutely not invasive.